Six flags over texas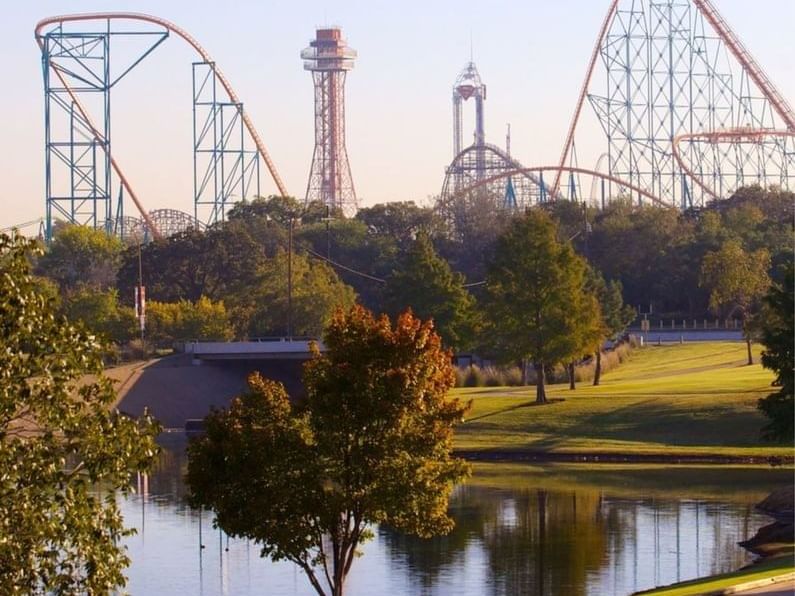 Distance from Hotel 20 mi.
​Six Flags Over Texas, the Thrill Capital of Texas, has plans for even more roller coaster thrills in 2017! The 212-acre theme park will debut its 13th and most maniacal roller coaster— THE JOKER— a free-fly thrill ride. Helping the park claim its title of Home to the Most Roller Coaster in the Southwest, this ride will lift guests straight up a 12-story, 90-degree hill, then it will wreak havoc as riders flip head-over-heels at least six times along a weightless and gravity-defying journey.
2201 East Road to Six Flags Street 76011 Arlington United States